PROBLEMS ON ITEM PURCHASES IN STORE SUCH A CHAMPION/SKIN/RUNES
Restart your client. It may be caused by a visual bug.
If the problem still persists, create a ticket to our Player Support team and provide the following:
Garena Username:
Garena UID:
Summoner Name:
Missing in-game item: (Champion/Skin/XP Boost)
Date and Time of Purchase:
---

GARENA SHELLS RELATED ISSUES
How to Purchase and Convert Shells into RP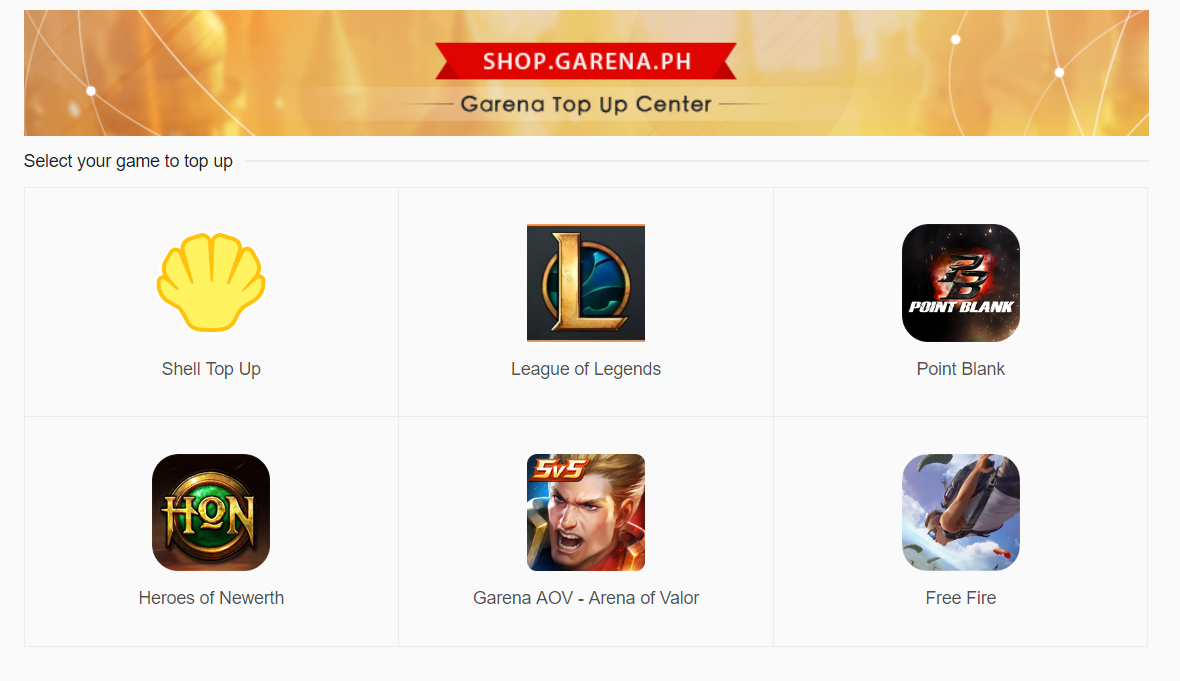 Choose a payment type. Redeem or purchase shells from this page.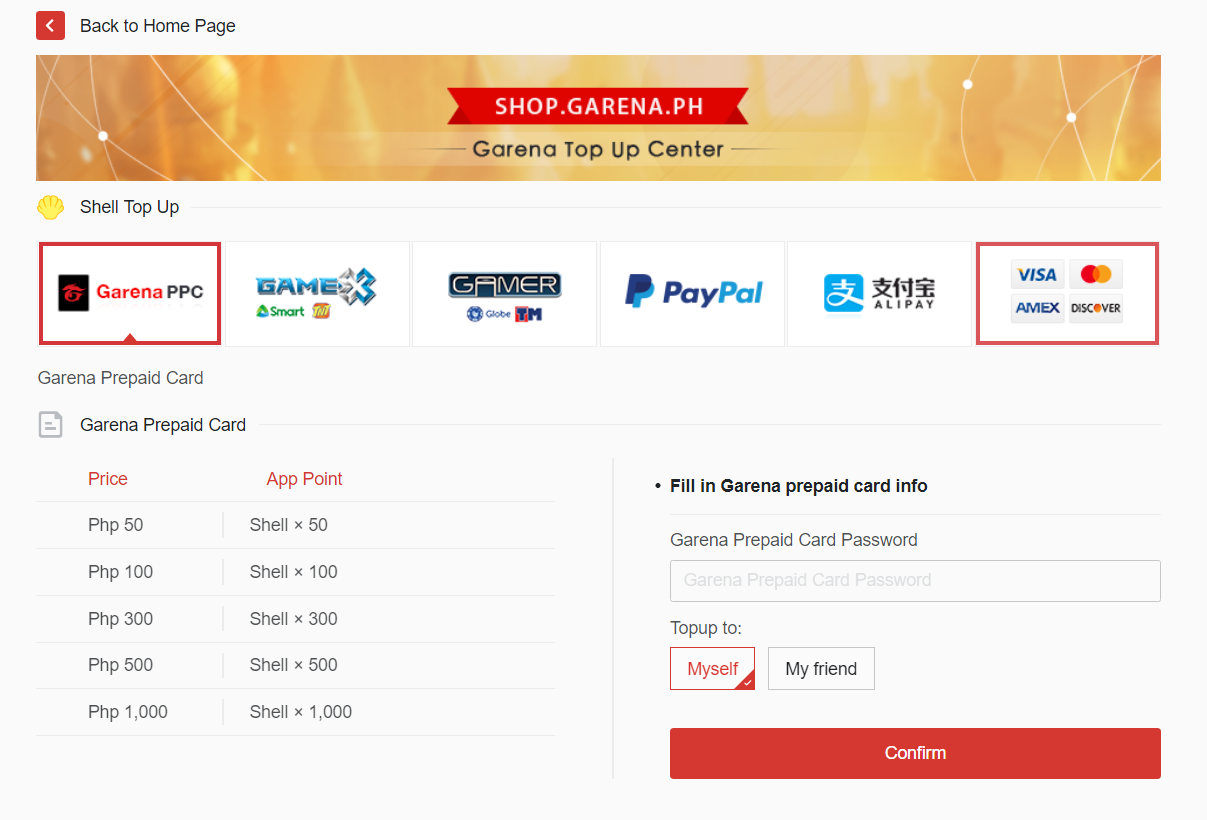 Open your LoL client and go to the in-game store.
Click the 'Purchase RP'' button and login your Garena account

You may now choose the amount of conversion desired.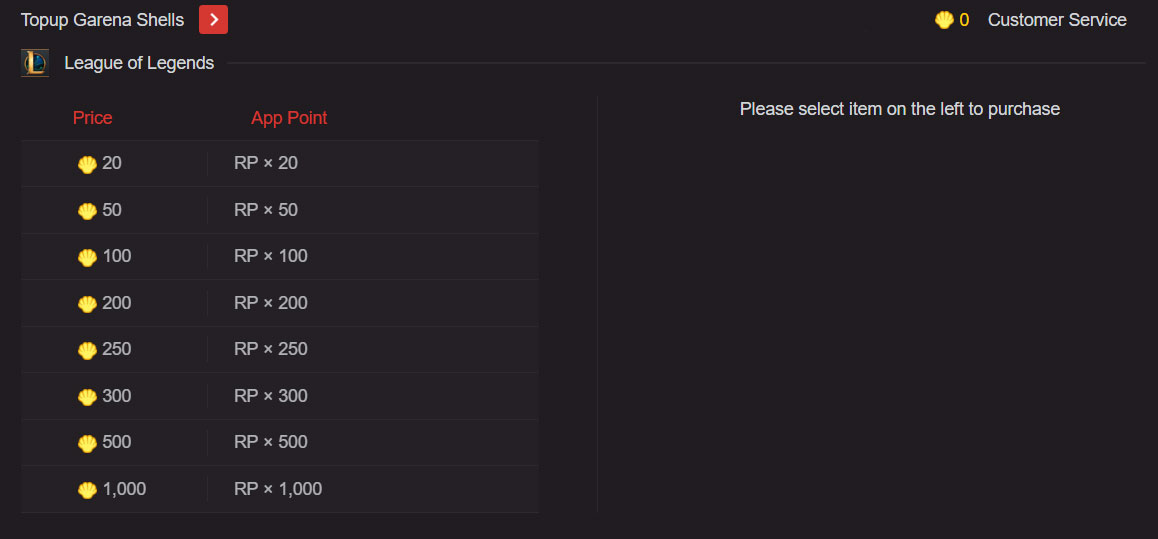 If you are unable to see your RP immediately, this may be caused by a visual bug. Re-launch your client and check your account again.

TOP UP WRONGLY
If you have other issues (top up wrongly and etc), please follow the steps below:
Click on the "Email Us Now" button.
Login using your Garena username and password.
Fill up all the required fields and attach screenshots (if necessary) then click submit.
Wait for the reply from our Player Support Team.
---

RP CONVERSION
If you experience errors upon purchasing RP, the solutions provided below might help :
Make sure your PC's time and date is set correctly and in sync with the Internet's Clock.
Do NOT purchase RP from any other websites/links other than the in-game RP Conversion Page, your transaction might fail and the RP will not be credited to your account.

If you encounter other issues/errors not listed here, please report it to our Customer Support Team.