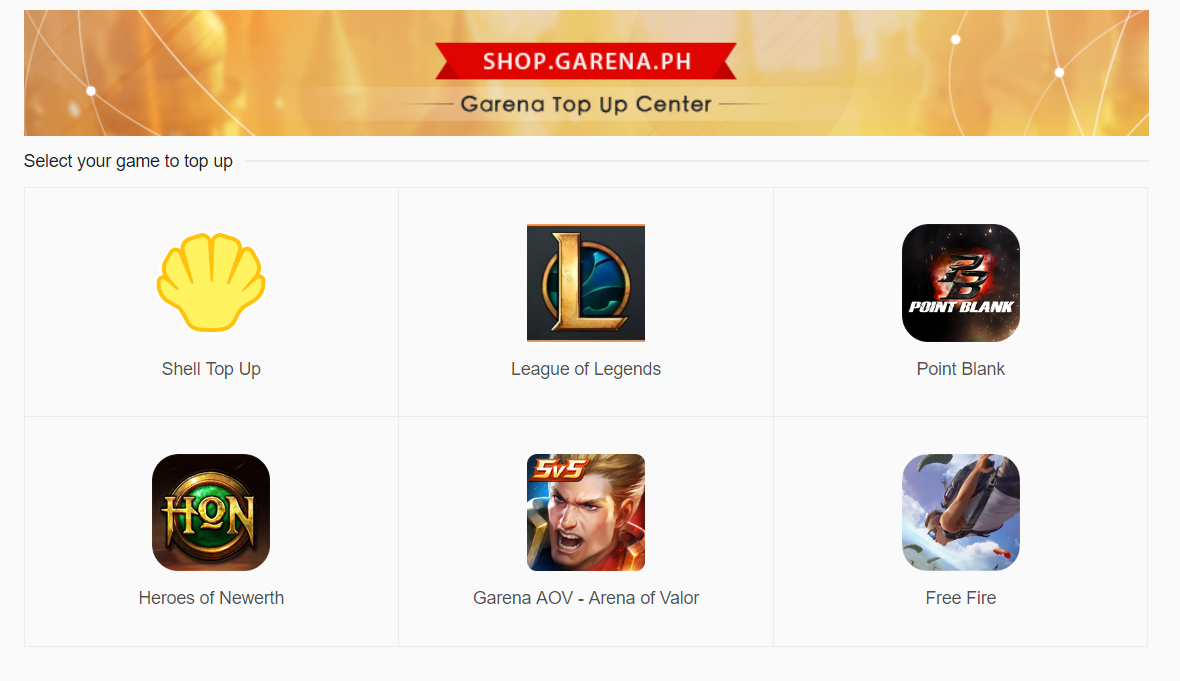 Choose a payment type. Redeem or purchase shells from this page.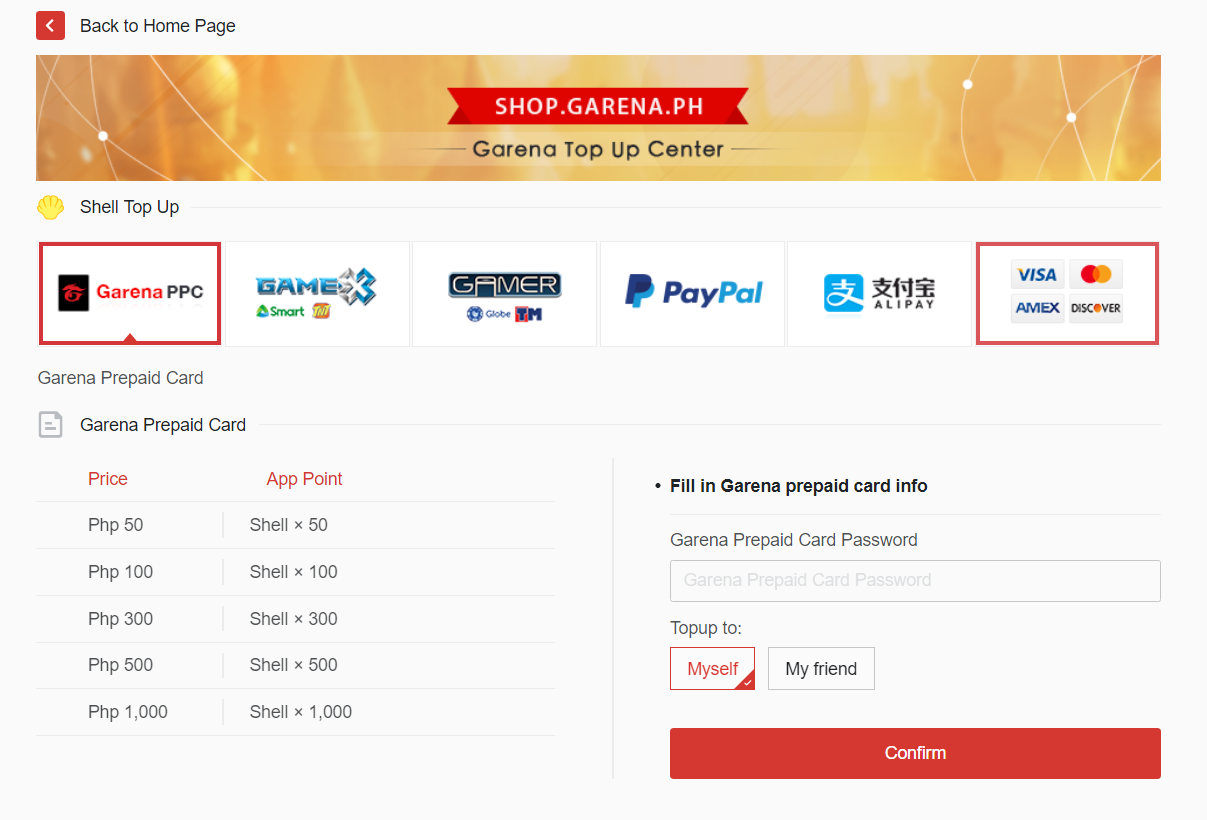 Open your LoL client and go to the in-game store.
Click the 'Purchase RP'' button and login your Garena account

You may now choose the amount of conversion desired.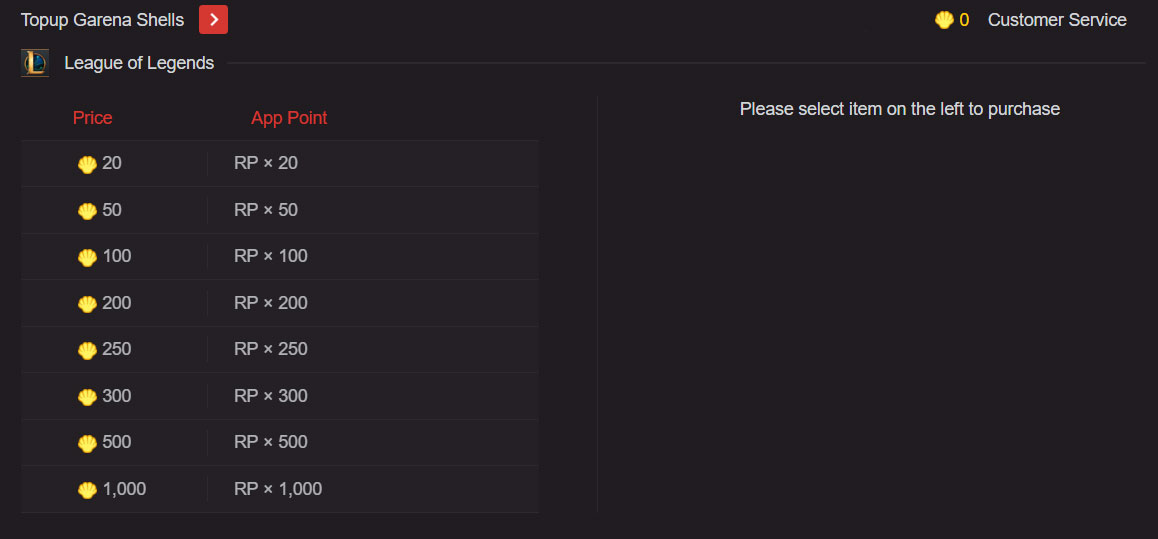 If you are unable to see your RP immediately, this may be caused by a visual bug. Re-launch your client and check your account again.

TOP UP WRONGLY
If you have other issues (top up wrongly and etc), please follow the steps below:
Click on the "Email Us Now" button.
Login using your Garena username and password.
Fill up all the required fields and attach screenshots (if necessary) then click submit.
Wait for the reply from our Player Support Team.